iPhone users now get the best of both world – Apple's
Siri and Google's speech enabled search …
The search giant Google has launched a fresh version of its voice-based search app for Apple's iPhone and iPad. Google claimed that new search technology will unite web-based email and its search engine together. The application will allow iPhone and iPad users to get all the information they require about weather, movie shows or anything else with the help of this new application. iPhone and iPad users will now be able to use more much more accurate voice services on apple hardware, this is sure to ramp up the battle between Apple and Google. Following this, Apple announced that Google's YouTube app will be no longer pre-loaded in its future iPhone versions.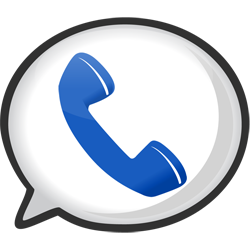 Similar to Apple's Siri technology, Google's new search will let users to ask questions verbally through an android device. The company launched this exclusive apple version shortly after it had launched the similar for android software few months back. It also announced that the company will be launching a new service which will let users to integrate their personal emails with the searches on company's official website. Apart from this, several other voice-based search apps for Android phones have been launched previously that gives users voice-activation services like Siri technology by apple.
Google Search's senior vice president, Amit Singhal wrote in his blog post that, "Often the most natural way to ask a question is by asking aloud, So we've combined our speech-recognition expertise, understanding of language and the Knowledge Graph so that Voice Search can better interpret your questions and sometimes speak the answers back as full sentences. This has been available on Android for a few weeks and people love it. It'll soon be available on your iPhone or iPad (iOS version 4.2+)."
Later he said that the new search service will be truly universal and will provide all the required information that is available anywhere on the web. During its initial stage, the service will be put on a field trial that will work only with Google's own messenger service, Gmail.
Leave a comment
google.com
More-latest speech technologies
Social share or comment – what do you think?